RIO+20: IN ORDER TO SURVIVE

EARTH!!
OPEN CALL TO SAFEGUARDING THE LIVING TRADITIONS OF THE PLANET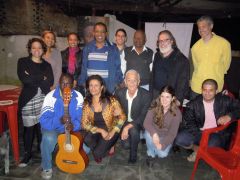 The purpose of the Open Call for RIO+20 In Order to Survive EARTH!! is to promote a collective art action towards the World Conference RIO+20, to measure symbolically the erosion of the living traditions of the planet.